ANGRY ANDERSON TO CELEBRATE AUSTRALIA DAY WITH THE
ANNOUNCEMENT OF A NEW LIVE ALBUM FROM THE TATTS
"TATTS: LIVE IN BRUNSWICK"
RECORDED IN 1982, MASTERED FOR 2017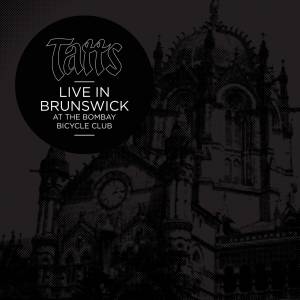 Thirty-five years ago, the Australian pub rock scene was at its pinnacle and live music was everywhere, and so was Rose Tattoo, scratching its way to the top of the heap.  Tatts: Live in Brunswick goes back to that era, recorded at the infamous Bombay Bicycle Club in Brunswick, Melbourne as part of their legendary and explosive Never Too Loud tour in 1982 and mastered in all its glory for loyal fans in 2017.
The 14-track album is set for digital release on Friday, February 3 and will also be available exclusively at Rose Tattoo's upcoming Brisbane and Sydney performances at the Guns n' Roses shows on February 7, 10 and 11, as well as the GRR Shop and SFR Store.
Released through indie powerhouse Australian rock label, Golden Robot Records and available for digital pre-order from Australia Day, Tatt's: Live in Brunswick offers 14 kick-your-ass-from-here-to-there tracks from one of Australia's most revered rock bands of all time.  Peerless, raw, heavy blues rock with a hot mix of slide guitars and an unmistakable voice, this album will take you back to a time when rock was king and the band was at its most formidable with all the might of what's ahead in 2017.
Track Listing
01 Out Of This Place
02 Bad Boy For Love
03 Assault And Battery
04 Tramp
05 We Can't Be Beaten
06 Butcher And Fast Eddy
07 Rock And Roll Is King
08 Texas
09 One Of The Boys
10 Branded
11 Revenge
12 Juice On The Loose
13 Rock And Roll Outlaw
14 Scarred For Life
PRE-ORDER TATTS: LIVE IN BRUNSWICK
GNR TOUR DATES