Country on Keppel offers more than country next year with the addition of Matt Cornell's Nothing But 80s show.
Although a country singer-songwriter with a rock background, the Gold Coast artist is also an 80's music tragic and the Saturday night of Country on Keppel at Great Keppel Island Hideaway will be one to remember.
As well as country music throughout the day and into the evening, the night will take the audience back to the future with 80's clothing a must – who will you come dressed as?
"This is the third time I've done Country on Keppel and this is going to be the biggest one yet," Matt said.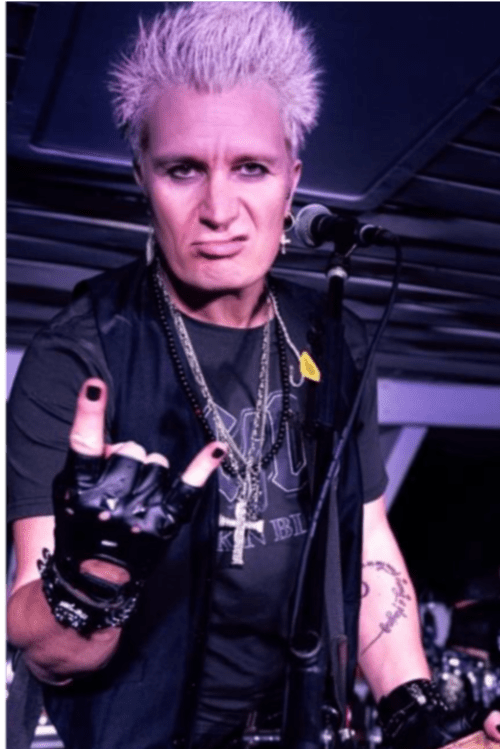 "I love the event and this time around, I'm gong to have new music out and I'm bringing my Nothing But 80's fancy dress show to Keppel. There's something really nostalgic about the 80s, it seems to have made a massive comeback. I don't know if it's the new Top Gun movie, or Kate Bush re-entering the charts, but something about that era is really comforting."
When people dress up, they also let go of their inhibitions and are ready to party.
"In all my years of being a country artist and touring all over Australia, I often put 80's songs in my set and I see how a country crowd reacts to those songs," Matt said.
"I think there is a universal love for the 80s and I feel that bringing my 80's show to Keppel is going to encourage possibly some people who aren't country fans who want to come for the experience – I think it's going to add to what's already going to be a magic weekend."
Great Keppel Island Hideaway general manager Kelly Harris said although the focus will remain firmly on country, organisers wanted to introduce 80's music fans to the magic of Country on Keppel.
"We would love locals from Rocky, Gladstone, Yeppoon and beyond to come over, even if it's just for Saturday, and experience what this unique Australian musical festival has to offer," he said.
"There will be ferries scheduled around the entertainment, so people can get back to the mainland after the music finishes, and we'd love them to come over for the whole day… why not make a weekend of it? Our headliner Adam Brand will also have the party rocking, and we have many more exciting artists yet to announce."
Country on Keppel will be held July 14-16, 2023 with Nothing But 80's capping off the Saturday night entertainment on July 15.
Tickets only are available via Eventbrite: https://www.eventbrite.com.au/e/country-on-keppel-july-14th-15th-16th-july-2023-tickets-330323385137
Festival tickets and accommodation packages are all on offer by contacting Great Keppel Island Hideaway on (07) 4939 2050 or email bookings@gkihideaway.com.au.
Tickets for 2022 festival entry:
Three-day ticket: $120
Friday or Sunday: $45
Saturday: $60
Country on Keppel is supported by the Queensland Government through Tourism and Events Queensland and features on the It's Live! in Queensland events calendar.