NEW FORMAT REVEALED  & ARTIST APPLICATIONS OPEN
With a record-breaking 40% increase in patrons experiencing the event in 2017, Australia's four-day international music industry gathering BIGSOUND is announcing a raft of changes for 2018 as dates are unveiled, tickets go on sale and artist applications open.
BIGSOUND 2018 will be held in Brisbane's Fortitude Valley from September 4-7 and will be dedicated to creating and celebrating a new generation of change-makers in the Australian music industry. Through empowering artists and industry of all levels to make genuine change in their own lives, businesses and the world around them, the new format of the BIGSOUND conference will invite a whole new level of participation and discussion from attendees. While you'll still get the chance to hear from people in the know on panels and keynotes, you'll also have the opportunity to contribute to all new forum sessions designed to bring our industry together in conversation, meet more people, and learn more practical skills than ever before.
"We want to use BIGSOUND this year as an opportunity to create growth not just in the music business and economy, but culturally and socially too," said Executive Programmer Maggie Collins. "We will be inviting people from across the community to help us reimagine the future of the music industry and open our eyes to new ways of doing things, including thought-leaders from other fields like sport, entertainment, design, psychology and more."
BIGSOUND 2018 is set to create a new kind of 'call-in' culture in the Australian music industry, welcoming people of all walks of life to contribute to our annual celebration of new music discovery. This greater inclusivity will be exemplified by an enhanced focus on the importance of First Nations people to the Australian music industry. BIGSOUND has expanded its team with the addition of new First Nations producer Alethea Beetson, who will work alongside the BIGSOUND team to enhance the cultural appropriateness of the event.
Minister for the Arts Leeanne Enoch said the Queensland Government, through Arts Queensland, supports the state's contemporary music artists and industry by investing in QMusic and its signature event – BIGSOUND.
"BIGSOUND, as Australia's largest gathering for the contemporary music industry, showcases our songwriters and performers, and importantly brings together our emerging talent and national and international market leaders," Ms Enoch said. "The new elements QMusic has introduced to BIGSOUND this year, including celebrating the contribution First Nations people make to the music industry and a stronger focus on a unified music community, will inspire and enable artists and musicians to take their career to the next level."
BIGSOUND 2018 will open with a welcome event on Tuesday afternoon which will put Indigenous music front and centre of the BIGSOUND experience. This brand-new opening party for all delegates will set the scene for BIGSOUND's major focus: building a unified music industry community that can work together to make Australian music more profitable, equitable and diverse.

BIGSOUND artist applications are also open from today at bigsound.org.au.
With alumni including Gang of Youths, Flume, Tash Sultana, Courtney Barnett, San Cisco, Violent Soho, King Gizzard & the Lizard Wizard, Methyl Ethel, The Jungle Giants and many more, the event has become a rite of passage for Australian musicians breaking out onto the world stage.
Showcasing artists are also eligible for the $100,000 Levi's® Music Prize which has resulted in $25,000 each for Stella Donnelley and Alex Lahey since last year's event to help them achieve their export goals with two prize announcements still to come. Levi's® are also pleased to announce that this year's prize will also increase to include $5,000 to each winning artist in travel from Stage & Screen and Velocity Pilot Gold Status from Virgin Australia, enabling artists to access the lounge, additional baggage, priority boarding and a host of other benefits befitting a Levi's® Music Prize recipient.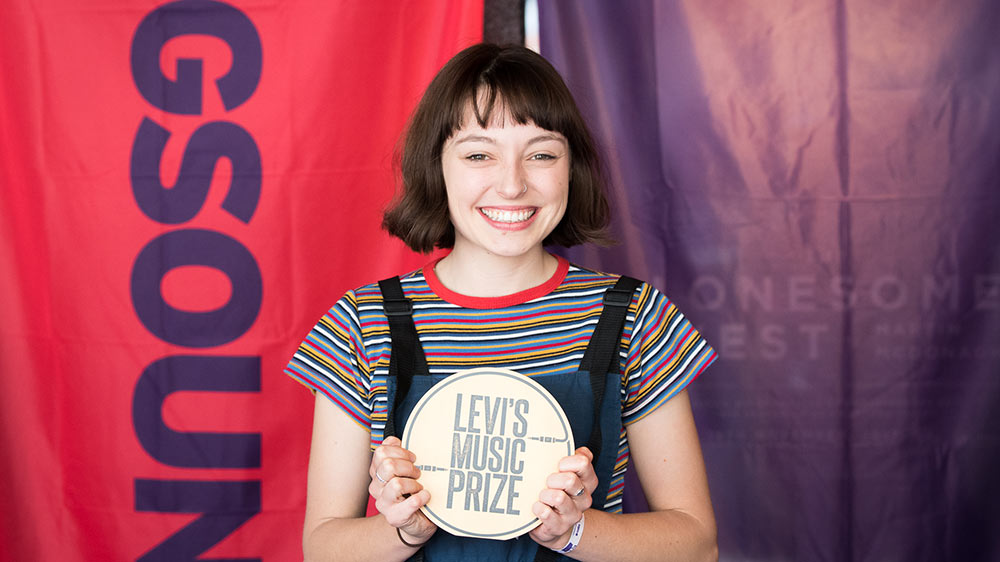 BIGSOUND's music tech component will be expanded in 2018 to provide even more hands-on opportunities for delegates to experience the future of music, while Friday's program will include a greater focus on live music and experiential events.

BIGSOUND is also introducing a new student ticket rate, welcoming tomorrow's industry leaders to the conversation table at an affordable price.

"The new BIGSOUND program will be a revolution in the way the Australian music industry comes together to make change happen," said QMusic CEO Joel Edmondson. "We realise that conferences based purely on a 'talking heads' model no longer have a place in a 2018 music industry that values the contributions of diverse peoples. BIGSOUND has always been here to create opportunities for networking and learning, and with this year's event, we will be at the cutting edge of both."


BIGSOUND CONFERENCE TICKETS ARE ON SALE TODAY FROM JUST $370

ARTIST APPLICATIONS ARE OPEN TODAY AND CLOSE MAY 10

BIGSOUND.ORG.AU

#BIGSOUND18