One of the biggest names in the glam metal/sleaze rock scene, CRASHDÏET, have today released their new album, Automaton, which is available now on digital platforms and CD via Crusader Records/Golden Robot Records. The limited-edition coloured vinyl is due for release on September 9.
To celebrate the release of Automaton, CRASHDÏET have also released a video clip for the track 'Powerline' featuring the one and only Michael Starr, vocalist of Steel Panther! 
The first ever featured guest appearance on a CRASHDÏET album, this anthem tune gives you a soaring duet between vocalist Gabriel Keyes and the infamous Michael Starr. A powerful call to the wild.  
Just like a gigantic robotic machine with pre-determined instructions, failure was never an option…

No matter what obstacles may have come their way in the past, CRASHDÏET have always marched forward, delivering their own style of Sleaze Metal they have become so well known for. Automaton contains 12 powerful sing-along anthems with massive drums, guitars, bass, and powering vocals.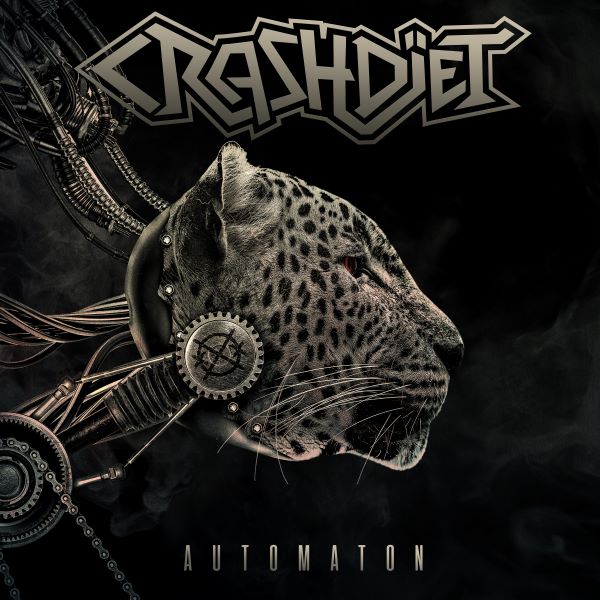 AUTOMATON
TRACK LISTING
01. Automaton
02. Together Whatever
03. Shine On
04. No Man's Land
05. Darker Minds
06. Dead Crusade
07. Powerline (feat. Michael Starr)
08. Resurrection Of The Damned
09. We Die Hard
10. Shell Shock
11. Unbroken
12. I Can't Move On (Without You)
Order the CD and/or vinyl from the GRR Store HERE
ALBUM TRACK BY TRACK
Automaton
An atmospheric introduction to what is about to come. Includes a live sound bite from the band's original vocalist the late Dave Lepard, pulling on the memories for the hard-core fans.
Together Whatever
A true party anthem! 'Together Whatever' explodes into raging guitars and scorching vocals, this is a tribute to the decadent good old days and the bands early roots. 
Shine On
In this all or nothing, going to the top, driving wall of sound. With this song the band sets its album mission. There are no compromises.
No Man's Land
It's a story about looking inwards and a hard charge moving forward, no matter what the cost. Sung with powerful and precise vocals, surrounded by thick driving bass, heavy guitar chops and rock-solid drums. 
Darker Minds
A powerful rock ballad, thick with layered vocal harmonies and driving rhythms. A song about feeling that something is not right and questioning if change is on the way.
Dead Crusade 
One of the heavier tunes from the album. The chugging wall of guitars make you want to levitate while a brilliantly performed, syncopated drum-track keeps you totally grounded. A dark song about the afterlife.
Powerline (feat. Michael Starr)
The first ever featured guest appearance on a Crashdïet album, this anthem gives you a soaring duet between vocalist Gabriel Keyes and the infamous Steel Panther vocalist Michael Starr. A powerful call to the wild.
Resurrection of the Damned
A heavy blaster, direct from the veins of classic heavy metal and drawing from the bands early influences circa 1989. When you've been pushed around for most of your life, you probably have a lot to say about it (and it's not going to be nice). You're going to scream for it to stop and resurrect the damned. 
We Die Hard
The notorious ways of the never-ending road which is the life we choose. A contagious mid-tempo rock anthem. A tribute to all the vagabond wanderers.
Shell Shock
A slow-driving powerful rock chugger full of dynamic vocals, guitars and gang-chorus shout-outs. A song about what happens when your temptations have taken over.
Unbroken 
A fast-tempo punch rocker with guitar driven melodies, powerful vocal ranges and some surprise feel changes that will keep you on your feet. Defiant and never looking back.
I Can't Move On (Without You)
An airy 12-stringed acoustic guitar sets the feel of this classic rock ballad, featuring an astounding vocal performance complete with fat orchestral arrangements. A beautifully sensitive song, building up to a massively powerful ending.
Stream/buy 'Automaton' (digital album) HERE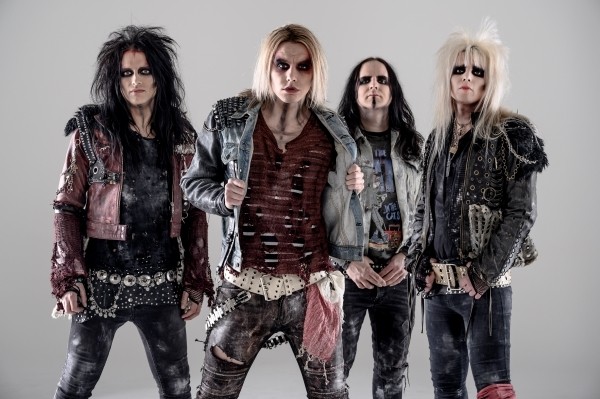 ABOUT CRASHDÏET
With the motto "go big or stay home" CRASHDÏET formed in Stockholm, Sweden, back in the year 2000 and brought in the new millennium with full-throttle speed and excess.
CRASHDÏET released their critically acclaimed debut album Rest in Sleaze in 2005, giving them a spring of success in their home country of Sweden and abroad.
Shortly after, their frontman Dave Lepard was found dead at his home, the result of a tragic suicide in January 2006.
With a career littered with abuse, tragic deaths and line-up changes, it nearly ended the band more than once, but they've become known for picking up the pieces and returning to the scene of the crime…every time.
The surviving band members and new blood have carried the glam-metal sleaze-rock torch ever since, touring the world and releasing many acclaimed studio albums.