ALL CRAWL:
JAMES REYNE plays AUSTRALIAN CRAWL
 Revisiting the hits with a national tour this August and September 2017
 Acclaimed singer songwriter James Reyne has today announced he'll be going on the road later this year, celebrating the songs of Australian Crawl with the ALL CRAWL Tour.  Commencing August 4 in Melbourne, he will visit Brisbane, Adelaide, Alice Springs, Sydney and Perth, concluding in Bunbury on September 23.
 In August 2014, James Reyne delivered the closest thing to an Australian Crawl reunion, assembling an exceptional band to play the songbook of Australian Crawl in a completely sold out national tour.  Three years on and he's preparing to play these much loved songs again – hits such as Beautiful People, Reckless, Boys Light Up, Errol, Things Don't Seem, alongside favourites such as Daughters Of The Northern Coast, Lakeside, Oh No Not You Again, Always The Way, and the evergreen Hoochie Gucci Fiorucci Mama!
 Australian Crawl is firmly etched into the local music landscape as one of our most loved bands.  Revered in the same manner as their peers Midnight Oil, Cold Chisel and INXS, they played an integral part in the development of the Australian 'sound' and were one of the truly great rock groups of their time.
 From their inception in 1978, Australian Crawl existed for nearly nine years.  The band delivered nine releases between 1980 and 1986, with considerable commercial success.  The group disbanded in 1986, their final show taking place at Perth Entertainment Centre on February 1.
 Join James Reyne and his band this August and September for an unforgettable celebration of the songs of Australian Crawl – ALL CRAWL!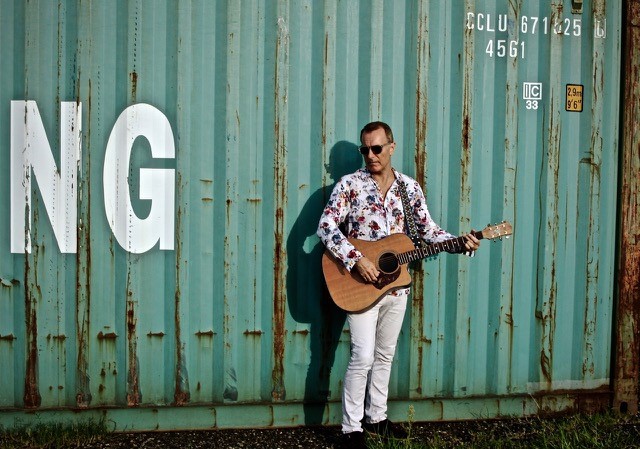 JAMES REYNE plays AUSTRALIAN CRAWL:
ALL CRAWL
With specials guests Boom Crash Opera and Ollie Brown
Tickets on sale now
AUGUST
Friday 4th & Saturday 5th  – The Palms at Crown, Melbourne VIC
Tickets: 136 100 // www.ticketmaster.com.au
Friday 11th – Eatons Hill Hotel, Brisbane QLD *
Tickets: 07 3325 6777 // www.eatonshillhotel.com.au
Saturday 12th – The Tivoli Brisbane, QLD
Tickets: 136 100 // www.ticketmaster.com.au // www.thetivoli.net.au
Friday 18th & Sat 19th – The Governor Hindmarsh, Adelaide, SA
Tickets: 08 8340 0744 // www.thegov.com.au
Oztix: 1300 762 55 // www.oztix.com.au
SEPTEMBER
Friday 1st – Red Centre Nats, Alice Springs NT
Saturday 9th   – Enmore Theatre, Sydney NSW *
Tickets: 02 9550 3666 // www.enmoretheatre.com.au
1300 795 012 //  www.ticketek.com.au
Friday 22nd – The Astor, Perth WA *
Tickets: 1300 111 369 and www.astortheatreperth.com
Saturday 23rd – Stage One Theatre, Bunbury Regional Entertainment Centre, Bunbury WA
Tickets: 1300 661 272 // bunburyentertainment.com
* Boom Crash Opera appearing at these shows only