Continuing an outstanding, against-all-odds year in 2020, led by their June #1 album 'Akilotoa and followed shortly after by Sunday (The Gospel According To Iso) charting at #2 in September, Vika & Linda announce the long-awaited re-issue of their debut self-titled album from 1994, pressed on pristine red vinyl, to be released on 27 November. This will be the first time that their stunning debut has been released on vinyl. 
Ahead of the 27 November release of Vika & Linda, the album is available for pre-order now, here. Fans who pre-order through the Mushroom Labels Store also have the opportunity to purchase a 2021 spiral-bound Vika & Linda calendar, featuring photos, artwork and mementos from the 1994 Vika & Linda era. 
"What a year it's been, but it ain't over yet!" Linda Bull says. "To cap it all off, we are going back to the beginning. Our debut album will always be very dear to us because we were stepping out into the unknown from our beloved Black Sorrows."
"It feels like yesterday, but that was 26 years ago," Vika adds. "Now our dream is coming true because it is available on vinyl for the very first time. And we still love the artwork on this record, which was inspired by the painting 'When Will You Marry?' by Gauguin."
In 1994, after six years, three albums with The Black Sorrows, relentless tours of Australia and the world, and recording alongside the likes of Archie Roach, Paul Kelly, Deborah Conway, Hunters & Collectors and John Farnham, Vika & Linda took to the driver's seat and released their own album, produced by Paul Kelly. 
Featuring songs written for them by significant Australian writers, including Paul Kelly, Mark Seymour, Stephen Cummings, Nick Barker and Joe Camilleri, as well as their own co-written compositions with Paul Kelly, Vika & Linda hit the top 10, was certified double platinum, and nominated for an ARIA Award. The album was praised by critics: 
"A magnificent collection of rock, pop, gospel, reggae and ballads" – Stuart Coupe
"These ladies are blessed with marvellous voices – that's no secret, but more importantly they exude a pure joy in their singing that it's impossible not to be caught up in their euphoria. Quite simply, listening to this album makes you feel good and you just can't ask for more than that." – Andrew Watt, Inpress
"It's the simplest of ideas: take two of Australia's best singers, find them a bunch of great original songs, and then put them in the studio with a sympathetic producer and the best band you can muster. Not surprisingly, the results here are frequently exceptional… Vika & Linda is a real feast."– Rolling Stone
Vika & Linda are admired and respected by their fans and fellow artists alike. 
"They are the most loved vocal duo of their generation" – Craig Horne, Roots, How Melbourne Became The Live Music Capital Of The World
"Their voices combined sound salty-sweet," Paul Kelly says, "and have that elusive twinned quality you only get when siblings sing together – two swallows swooping and spiralling in the air as if invisibly girded. Vika has great cut and articulation and can really open up the throttle. Linda is warm and mellow like honey. But they can switch roles. They can both be tough and tender." – Paul Kelly
"I'm a huge fan. They believe in music – which is a rare thing – and they've endured." – Mark Seymour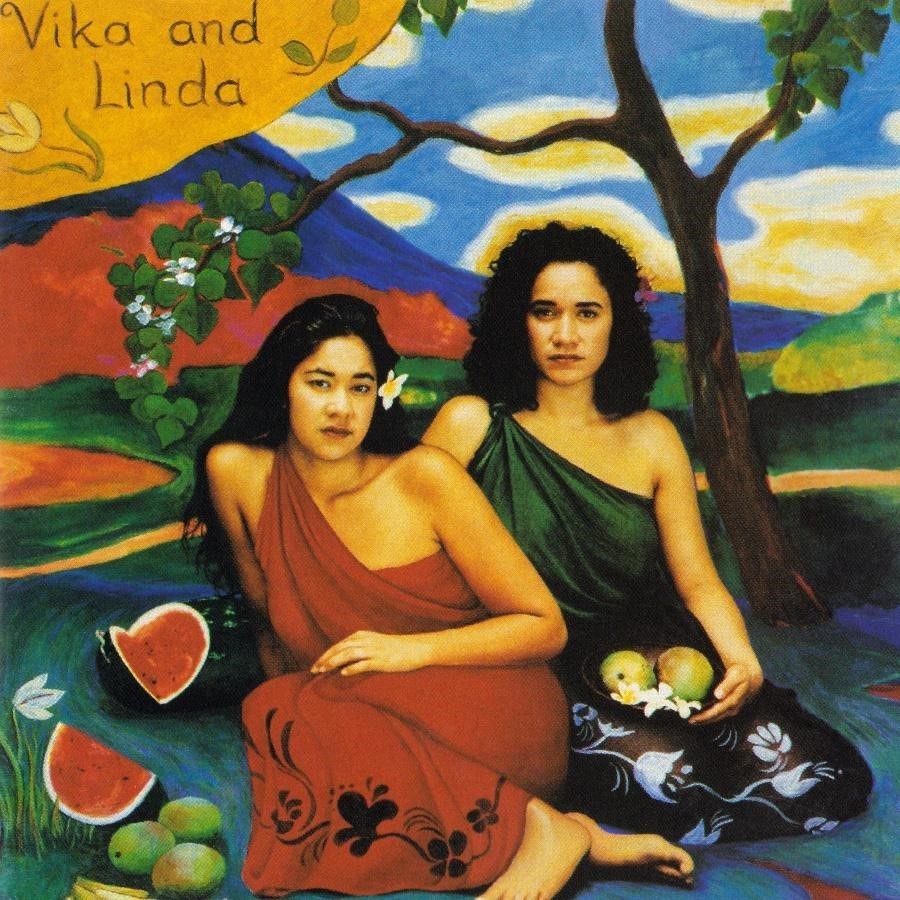 Vika & Linda
Album out 27 November 2020 through Bloodlines
Available to pre-order here
Vika & Linda tracklisting:
1. Hard Love
2. When Will You Fall For Me
3. House Of Love
4. Gone Again
5. We've Started A Fire
6. I Didn't Know Love Could Be Mine
7. Sacred Things
8. Love This Time
9. Ninety Nine Years
10. I Know Where To Go To Feel Good
11. These Hands
12. The Blue Hour