Local artists set to join International Superstar
Carrie Underwood, Kasey Chambers, Busby Marou,
Troy Cassar-Daley and Thirsty Merc and more
to celebrate our 20th birthday!
#allroadsleadtodeni20      #DeniUteMuster
The Deni Ute Muster today announced the full program of music and entertainment in store when the gates open in two months to celebrate 20 years of mateship on Friday, 28 and Saturday, 29 September 2018.
Tickets to the 20th birthday celebration have been selling like proverbial hotcakes with our Muster Adorer ticket allocation selling out within 2 hours of going on sale. Early Bird ticket allocations have also sold out and General Admission tickets are on sale now.
Reserved camping in the Edward River Flat, Wheat Fields, Rice Paddy and Peppin Paddock campsites have all sold out with limited sites still available in Redgum, Stockyards, Oat Central and Sheep Run. Attendees are urged to be quick to ensure they don't miss out on reserving their base.
Kicking off the music on the Sunrise Day Stage on Friday morning are crowd favourites the Bush Poets with Pete Denahy, a flashback to our first Muster with Gomer & The Girl, The North Westers, Iain Archibald and 2018 Toyota Starmaker winner, Brad Cox, all appearing throughout the day.
Our Muster MC, Amber Lawrence will also perform her Kid's Gone Country show on the Sunrice Day Stage on both Friday and Saturday mornings and the Wild Action team will bring our little Musterers face-to-face with some of Australia's rich and diverse fauna with three shows per day across the weekend.
Saturday morning's line-up includes Bush Poets, Deni Showcase and the Deni Uke Muster joining the celebration before the Blue Singlet Count kicks off in the Main Arena at 12.45pm. Once counting has completed, the Sunrice Day Stage lights up again with Ruby Saltbush, for their Muster debut, Ben Ransom, Jay Seeney, Paul Reid and Natalie Pearson taking us through till sunset.
The Deni Ute Muster is one of the top 'bucket list' events in Australian and annually attracts close to 20,000 people of all ages to celebrate all things laconically Australian and, of course, the iconic 'ute'. Celebrating its 20th birthday this year, the Deni Ute Muster is thrilled to be welcoming International Superstar, Carrie Underwood to the celebrations as well as homegrown faves Kasey Chambers, Busby Marou, Troy Cassar- Daley, Thirsty Merc, Gord Bamford, Travis Collins, Fanny Lumsden, The Pigs, Amber Lawrence, Doug Bruce & The Tailgaters and Kirsty Lee Akers.
The Deni Ute Muster is an all Aussie extravaganza with bucketloads of fun to keep the whole family entertained across the weekend.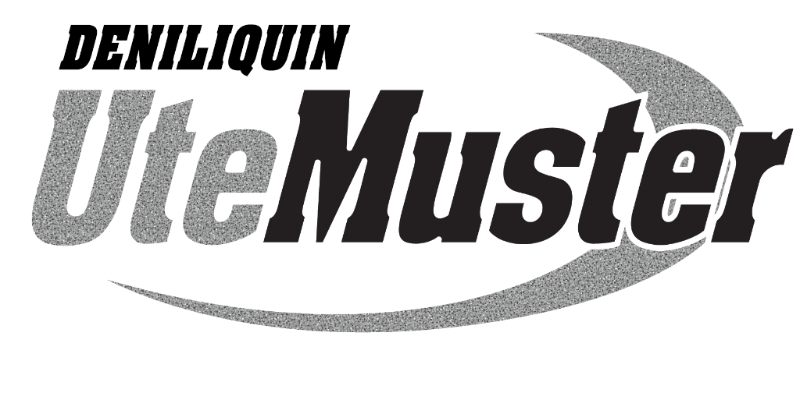 Between the music and the AFL Grand Final on the big screen, there is wood chopping and whip cracking demonstrations, the World Record Blue Singlet Count, Ute Count, Show N Shine, the Bull Ride Spectacular, Brophy Bros Circus, Bob the Butcher, Peter Hodge Camel Rides and the Circlework, Barrel Race and Go to Wo competitions.
World Champion Sand Sculptor, Dennis Massoud, or Sandman as he is more commonly known, will be sculpting two incredible pieces of birthday art across the weekend while over in the Deniliquin Freighters Sports Arena, the Australian Ride on Lawn Mower Racing Association will be setting the pace with their modified ride on mowers reaching up to speeds of up to 100km/phr for the return of Lawn Mower Races.
There will also be fishing demonstrations at the Shimano Fishing Tank Show and, for the first time, Musterers can head to the combat zone for a game of Laser Tag.
And the fun and games don't stop there. The Decentralised Demountables Family Centre will be open from 9am each day with free children's activities including face painting, bubble blowing, stilt walking, hookey and much more.
And a Deni Ute Muster wouldn't be complete without the rides! Over in Carnival Corner there's rides for all our large and small adrenaline junkies as well as Australia's Largest Jumping Castle – Fantasy Island. And it's not just for the kids, adults are welcome to get their bounce on too.
In its first year (1999), the Deni Ute Muster had approximately 5,000 patrons and set a new Guinness World Record for the greatest number of legally paraded utes at 2,839 – a record which still stands today. Since 1999 the Deni Ute Muster has become the region's biggest tourist drawcard and a celebration of all things Australian.
The Deni Ute Muster has amazing community support with more than 1,000 volunteers mobilising each year to help put on the event which donates close to $100,000 back to community groups.
Deni Ute Muster General Manager, Vicky Lowry, said today, "We are now on the countdown to our 20th Deni Ute Muster. We are very excited and proud to be able to soon share one of our biggest years of entertainment catering for the young in their utes to families and seniors. Each year the program is expanded to cater for all demographics but the tradition on which the Deni Ute Muster was originally based in 1999 has not been forgotten".
NSW Minister for Tourism and Major Events, Adam Marshall, said the Deni Ute Muster is proudly supported by the NSW Government.
"As one of the country's premier regional events, the Deni Ute Muster encapsulates the uniqueness and vibrancy of Australia's rural heritage and culture and we're delighted to be celebrating the event's 20th birthday this year," Mr Marshall said.
"Since its inception the event has grown steadily, generating considerable economic benefit for the region. With a sensational program scheduled across two days, I encourage visitors to start planning their trip to Deniliquin for the chance to experience this standout regional event."
All Early Bird and Muster Adorer tickets are SOLD OUT. General Admission tickets are available at www.deniutemuster.com.au.
The Deni Ute Muster is proudly supported by the NSW Government via its tourism and major events agency, Destination NSW.
Deni Ute Muster
Conargo Road, Deniliquin, NSW
Friday, 28 September + Saturday, 29 September, 2018
Carrie Underwood
Kasey Chambers, Busby Marou, Troy Cassar-Daley
Thirsty Merc, Gord Bamford, Travis Collins
Fanny Lumsden, The Pigs, Amber Lawrence
Doug Bruce & The Tailgaters and Kirsty Lee Akers
www.deniutemuster.com.auFacebook, Twitter and Instagram: @deniutemuster
#DeniUteMuster
#allroadsleadtodeni20