Sydney always shines that much more brighter when Culture Club are in town. To have a third mega successful Australian tour in 18 months is just extraordinary and the ICC Sydney Theatre crowd were spoiled with another great show on Friday night.
The party people of the Harbour City came out in full force, with many flashy outfits and coiffed tresses lighting up our already stunning scenery. Flamboyant personalities and vibrant make up emulating their musical heroes, these are 'events', not just gigs, and Culture Club always bring out the best that we have to offer. A packed venue bringing fans, family and friends together for a night of awesome tunes, dancing, laughs and even some tears thrown in. I wasn't the only one shedding a few thankfully, but I'll get to that later….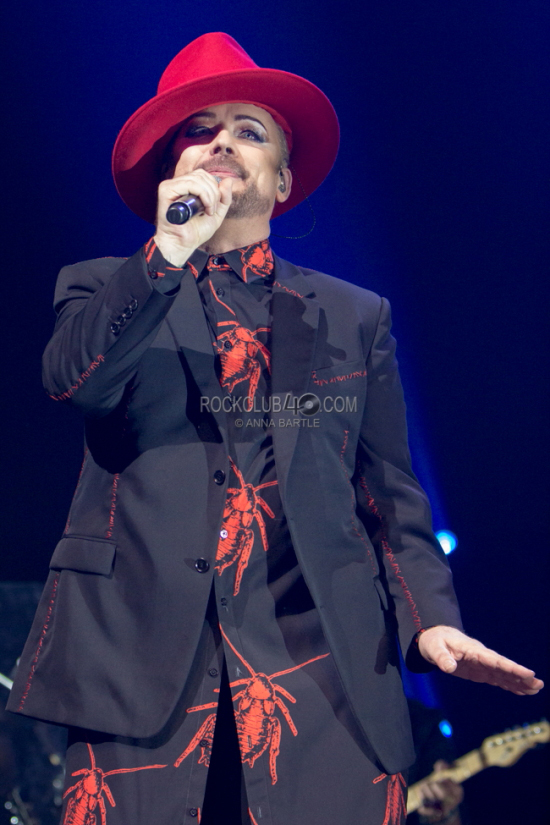 It was more like an 80's fest at the ICC, starting with stunning 'The Voice' runner up Hoseah Partsch and then dancing our way through Aussie 80's legends Eurogliders with their songs 'We Will Together' and 'Heaven (Must Be There)' continuing the groove. Everyone was getting well and truly worked up by the time Tom Bailey (Thompson Twins) made it on stage. Another fab set to add to the list. With tracks like 'King For A Day', 'Lay Your Hands On Me' and 'Doctor! Doctor!'  I really loved that near-capacity-crowd acapella ending of 'Hold Me Now' when everyone sang and clapped to the lyrics on repeat. Gorgeous Sydney! And what a way to spend your Friday night. Tom looked quite chuffed too at the vocal display. It must be a buzz to tour all these decades later and feel the love and loyalty of the fans.
Of course the venue erupted as the Culture Club members made it on stage, with George appearing in one of his first of three, always vivid outfits. 'Bitchface' lifting those already moving bottoms back out of their seats as 'Church Of The Poison Mind' continued the dance-a-thon. Each band member looked smashing, lookin' mighty fine fellas… George, Roy, Mikey and Jon look like barely any years have passed. Maybe we can take some of that credit by bringing you back into our Australian sunshine so many times? Everyone was just letting loose and tearing it up, I looked around at the exuberance in every corner of the theatre. Manic fans waving and screaming from the top levels as others tried to weasel their way close to the front to snap some close up pics, before being carted back to their original seats. Anything to try and get close to their idols. George was his usual charming and witty self, chatting and bantering between songs, with the crowd hanging off every joke and sentence. Like malleable play doh, we just 'oohed' and 'aahed' and smiled and laughed. What an aphrodisiac to wield such power over the people. But you make us very, very happy so is it any wonder that we will lap up everything we can?  Maybe three tours in 18 months isn't enough?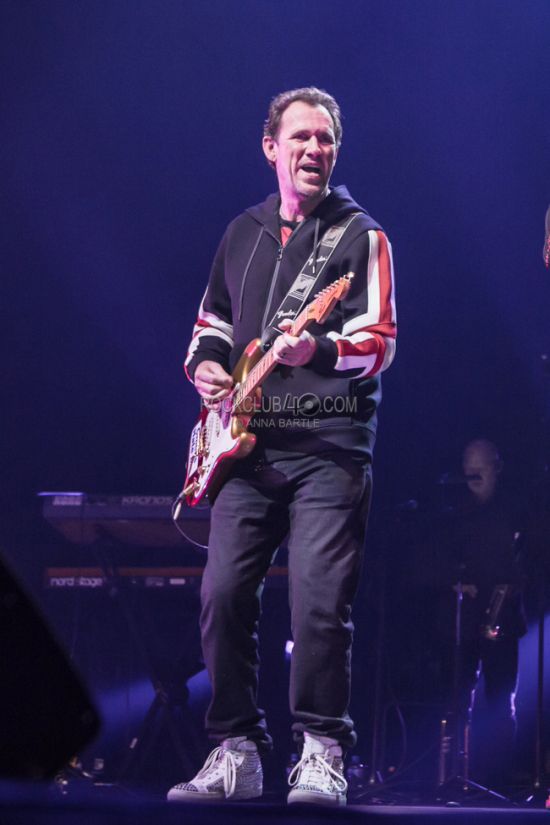 More hit tracks like 'It's A Miracle' and 'I'll Tumble 4 Ya'  sent the fans into a frenzy as George then mentioned our same sex marriage 'yes' vote and remarked to the crowd "Well done, Australia!", dedicating the next song to this important point in our history 'Time (Clock Of The Heart)'. You could feel the atmosphere get all gooey and fuzzy as many in the crowd revelled in the moment. A very special occasion indeed, and long overdue. 'Miss Me Blind' continued the onslaught and our next track 'Different Man' brought out some personal comments from George, mainly being how he is now "10 years sober and that people can change", while the dedication of song went to Sly (from Sly and the Family Stone), as George mentions that Sly makes him look like Mother Teresa. Sensational backing vocals from the lovely ladies on stage throughout our night, just adding another depth to the glorious George vocals which were superb. A change of clothes, from red and black to check and denim for our George. I think we can slightly claim him here as he did say Australia was like his "second home" so I'll take that, and I'm sure everyone else would too.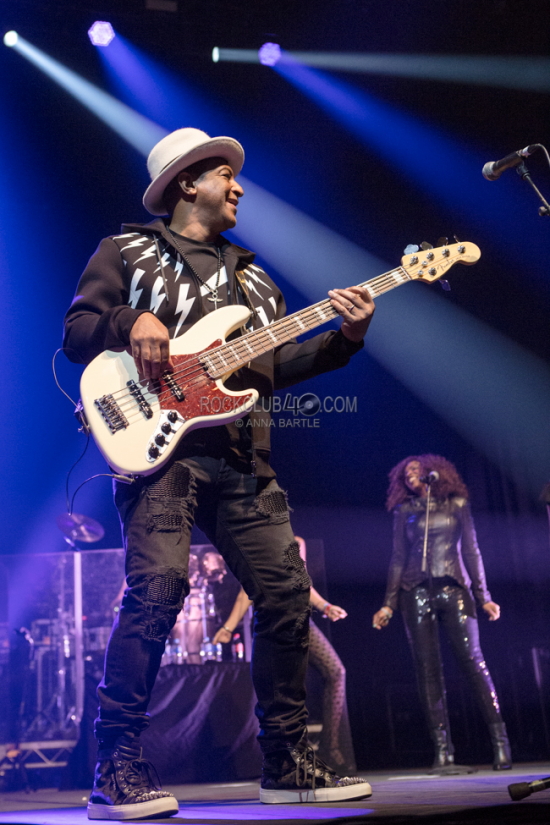 Loved the rendition of 'You Can't Always Get What You Want' and newer track 'More Than Silence'. Which leads me to the famous early break out song 'Do You Really Want To Hurt Me?'. So hard to not be brought back to being a little kid watching Countdown and being mesmerised by the sounds and sights of this legendary 80's band. It was sensory overload back then but we warmed to the music and the video clips in an instant. An intertwining of pop and reggae, with 4 distinctly different band members, each playing their own role and owning it. I start to get a little teary when I hear this song live but it doesn't subside by the time 'Victims' is on, by then it's tears and cheek wiping and 'don't look at me' to my friends, which only makes the blubbering worse as I see their teary eyes. George's vocals and lyrics at their supreme best. I don't think I'm ever going to be able to listen to that track live without being impacted so deeply. The layering of voice/words/music/atmosphere is otherworldly. Breathtaking. Thank goodness this next song made it on the set list, which I didn't hear on other recent tours. Not only did I get to recover from the previous meltdown but we got a different version, which felt like a tease at the start, but went into full blown dance and singing mode. A slow/fast mix of 'The War Song'. I  just felt elated hearing this. Thank You CC!!!!!!  I have waited a lifetime to hear that song live and it was just the best. More than a treat, I couldn't stop moving. What a way to bring us into the encore.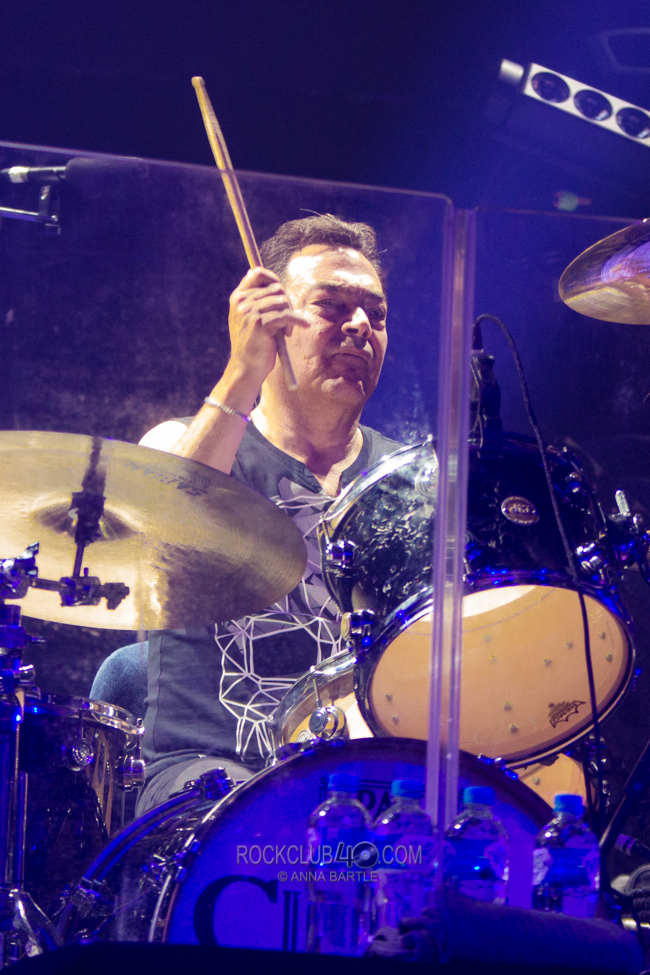 Another outfit change to predominantly black and yellow for George to lead us through the classic 'Karma Chameleon'. We all know how crazy everyone gets for this 80's staple. There was more dancing in aisles and multi generations singing away. Such a beautiful sight and heartening to see the many kids being 'Culture Club' christened throughout the theatre. I had no idea which other tracks would make the cut tonight but their cover of Prince's 'Purple Rain' was sensational. I have heard sooo many Purple Rains at multiple gigs over the many years, way before we lost our purple star last year, but this Culture Club version was really something else. Loved it! George, your vocals were sublime. One of the best Purple Rains I have ever heard live. (Apart from the man himself of course.. ) Our finale of T-Rex's 'Get It On' was a wonderful ending to another brilliant CC concert. Some 70's glam to add to the already overflowing themes of our evening. This congregation of Culture Club diehards were more than satisfied as they boogied away the last moments of their sparkle filled Friday night. Another standing ovation on yet another successful tour.
Is it any surprise that we can't get enough of these guys? I don't think it is. We were starved for so long and now we've gorged like gluttons on every recent tour that I can't see this CC phenomenon dying down. VIP meet and greets sold out everywhere across the country on top of packed venues. It's a magnificent form of mayhem. We may not get lucky again in 2018 but I feel 2019 could be a different story. Thanks again for delighting us over here George, Roy, Mikey and Jon. You have made many Sydneysiders and Aussies extremely content. We will all be waiting for the next chapter in the  'Culture Club chronicles…'
You can still catch Culture Club at the following venues:
Thursday 7th December
Adelaide Entertainment Centre
Ticketek
Special guest: Thompson Twins' Tom Bailey
Support act: Eurogliders
Saturday 9th December
Perth Arena
Ticketek
Special guests: Thompson Twins' Tom Bailey & The Human League
© MARINA KNEZEVIC 2017.  ALL RIGHTS RESERVED.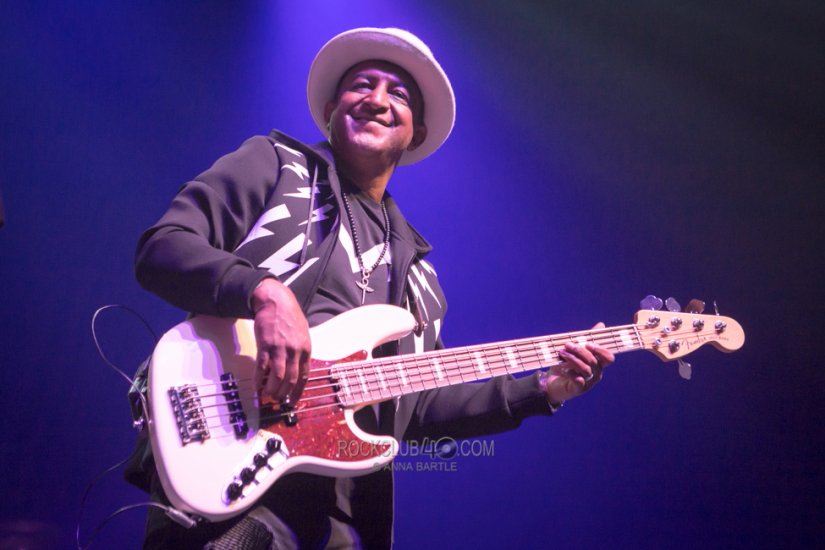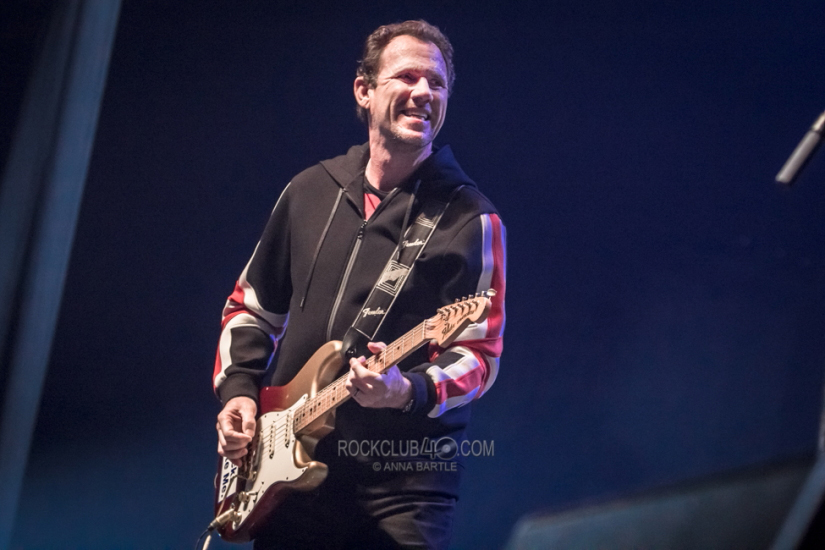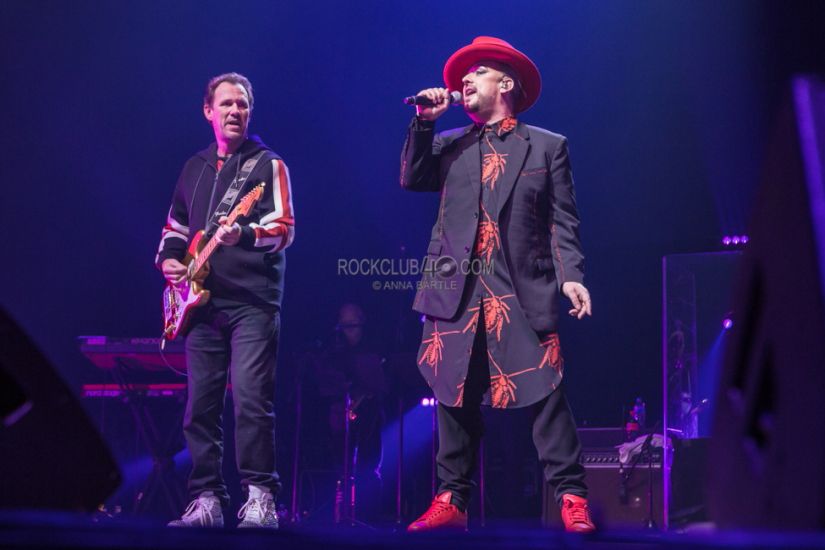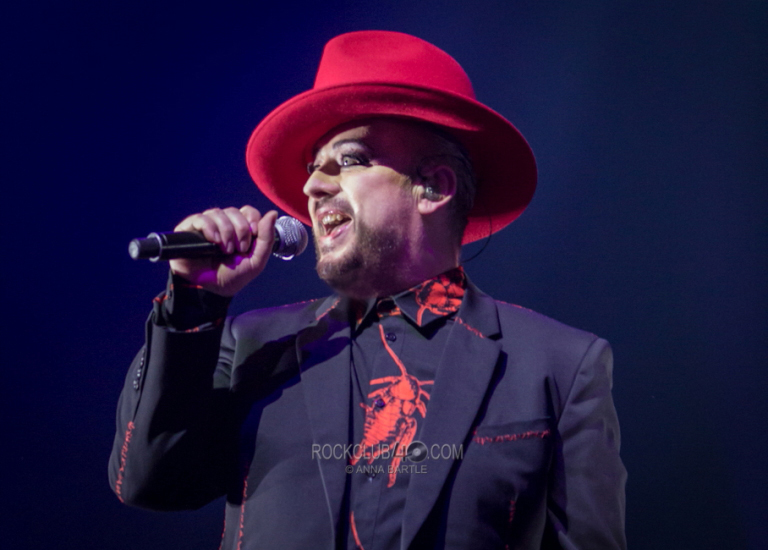 Love this band?  Share this post with your friends!