I couldn't think of a better way to end my concert drought of 14 months than to spend my first gig indulging in a feast of great Australian music. Even with Sydney in the middle of an early winter freeze, it didn't stop the faithful from leaving their cosy homes to come out singing, dancing and very much appreciating these wonderful Australian artists of ours.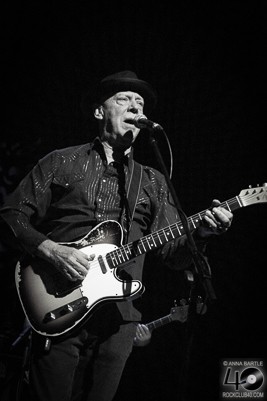 Music legends Daryl Braithwaite, Russell Morris, Jack Jones and Rai Thistlethwayte may have named themselves after goats (caprettos), but there was nothing 'kid-ish' about their performance. This is a concert well worth the effort during this, so far, blistering winter season and how fortunate are we that live music has returned during such trying times?  We hope it can continue.
After an entertaining support act from the very engaging and talented JR Reyne (spunky too, as noticed by many), we were treated to a nonstop set from The Fabulous Caprettos. As rapturous applause ended our opening act, and began our main, we all knew what a very special night this was going to be.  These artists have been on my 'must see' list for many years and, as a first timer, I was very excited to finally hear their music live.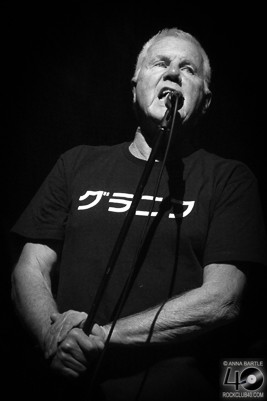 Having secretly worked behind the scenes for the last year to bring this new project onto our decimated music scene, The Fabulous Caprettos blew us away and it was such a privilege to see them performing together like this. Russell Morris was first up on this rich and varied setlist, with 'Sweet Sweet Love'. Such strong and clear vocals, if I hadn't looked up his current age, I honestly wouldn't have expected to see that Morris was already in his 70's. Daryl Braithwaite then went straight to an oldie, but a goodie, with his old band, Sherbet's mega hit 'Howzat'. Again, another legend already in his 70's but seeming much younger. It must be from all those good times that were had in the 60′, 70's and so on….
Then we had our first Southern Sons hit of the evening with Jack Jones melting our hearts, and thawing our bodies, with the lovely 'Always and Ever'. What a start to the night! Rai Thistlethwayte then regales us with his Thirsty Merc hit '20 Good Reasons'.
We're going to be spoiled tonight and it just continues on with a Caprettos original 'Hit The Ground Running'. We all know how talented these guys are, but by watching them, you would think they had been performing together for much longer than just what Covid and distance between them would allow. I'm already thinking how great it would be if the Caprettos stuck around the music scene for quite some time.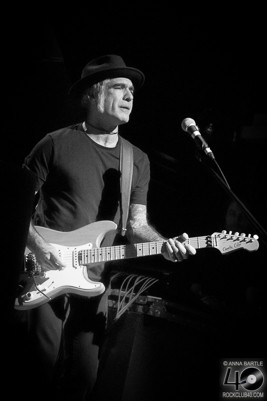 Next up, it's back to Morris with the classic 'It's All Over Now Baby Blue' and then Braithwaite's 'Love Songs'. The crowd doesn't move as Jones belts out an exquisite rendition of 'Hold Me In Your Arms'. The venue was just in awe and I wasn't expecting to get so mushy and flustered. Looking around, there were a few teary eyes, and understandably so. We needed some funky Thistlethwayte to get us moving, which he does with 'Mousetrap Heart'. Much of the audience had well and truly warmed up and were swarming the stage. It's one of the best sights you will see, music lovers dancing and singing away, which leads us to another new Caprettos track, 'Highway To The Heart'.
This really is a smorgasbord of great music. It was just gorgeous and spinetingling to see Thistlethwayte's 'Understanding Love' played live. The setlist continued flowing brilliantly with a great Morris cover of 'Hush', and my favourite Braithwaite song 'As The Days Go By'.
I couldn't pick a favourite performance tonight, that's how exceptional every artist has been. Jones' unique and powerful vocals tore through 'Lead Me To Water' and then it was time to forget it was freezing outside, with two Australian summer anthems: Braithwaite's 'One Summer' and Thistlethwayte's 'In The Summertime'. How relaxing it was to float away, to temporarily dismiss all the issues of the last 14 months, and think of summer and good times. Thanks guys, you are keeping those flames of hope very much alive.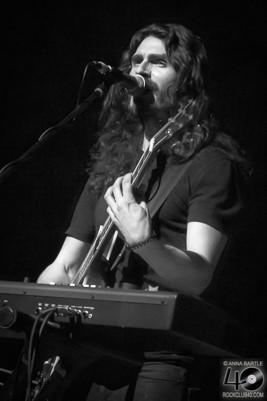 'Heart in Danger', what more do you need to say? This Southern Sons debut single set the Australian music scene on fire back in the day. What a corker, along with those Jones vocals. Such great memories are flooding back and even more so when Morris brings his classic 'The Real Thing' to the stage tonight. I love this song.  It reminds me of being an art student, and everything else that went along with it. Something about it just always moves you into a different head space; brilliant music and a fitting track that rounds out our main set.
Revesby Workers is even more on their feet with another very loud round of applause, as we are now anticipating our encore with Braithwaite and his famed 'The Horses' cover… but this wasn't just any version. We were treated to a special 'extended mix' featuring all band members showcasing their wonderful vocals. What a revelation. We knew the four main players could belt out a tune, but even the backup band left us hanging. Such an enjoyable and memorable gig from our extremely talented local icons. The audience is up and appreciating this slick performance. I especially loved the comradery shining through tonight, entwined with flawless musicianship, it was just an all-round 'great idea' to come together like this as a band.
We are lucky and thankful that we have music to help keep our souls somewhat fulfilled in a world that's still affected and suffering. Covid be damned! Gigs like this are exactly what Dr Fauci ordered. It was great to catch up with old friends and bump into acquaintances. I am very much looking forward to another 'Fabulous Caprettos' night out.
©  MARINA KNEZEVIC 2021 – All Rights Reserved
Photos © ANNA BARTLE @ rockchique
Love the Fabulous Caprettos?  Share this post with your friends!
Like our Facebook Page Here