Vivid Sydney is a festival of light, music, entertainment, creativity and technology. Currently in its 8th year, the event, managed and produced by the NSW Government's tourism and major events agency, Destination NSW, is the largest event of its kind in the world.
I recently spoke with Stephen Ferris who is Curator for Vivid Music for the second year, having come to the job with 35 years of experience in the music industry behind him, including many years in radio and fronting 80s pop/funk band Flotsam Jetsam. It was his long association with Ignatius Jones that led him to Vivid. "Jones wanted to expand the music aspect of Vivid to go beyond the Opera House to make it more encompassing as Vivid was growing. So he contacted me and said 'Let's see how we can make it happen."  Stephen says that Vivid is growing exponentially. "That's my only fear. How big can you get? Where do you draw the line?"
Because of the growing number of people being drawn to Vivid, the festival has spread to other areas outside of the city itself and to suburbs further afield. "Musically," he explains, "I've been tapping into areas that have been providing good content, from smaller venues to the bigger ones."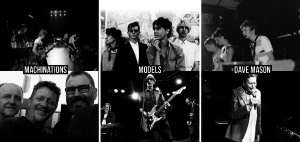 So what is it, specifically, that he looks for when choosing music and musicians to be a part of Vivid? "I don't have any bias when it comes to styles. I look for who is energetically doing something; who has got their 'mojo' going." And that could be anyone from a student of classical music to a seasoned rock 'n' roll artist or anything in between. "For example, the Conservatorium where students want to make new music and it's classical, to me, is just as valid as a hip hop crew that are doing something down in Marrickville. They're both doing what they want to do in music and I think they're both music showcases. That's really my point of view; if it's new and it's young and it tends to lean toward electronic music or hip hop or if it's not young but they're still making new music, or they're involved with music. Then of course you've got those classic musicians which I'm happy to have. Last year it was the Hoodoo Gurus. This year, Camelot came out of the blue with an incredible line-up, playing to a very small room when they could be playing to a very big room: Don Walker, Tex Perkins, Archie Roach… those sorts of musicians. I think it's exciting to have them and also, of course, my favourite one which I've put on at The Enmore which is Models, Machinations and Dave Mason of The Reels who I remember from the 80s, all doing different things but similarly interesting at the same time. I spoke to Sean Kelly of Models and I remember seeing the band many years ago. Models and the Machinations and Dave Mason have all been going back to do spot shows again. I thought it would be good to lift it up a level. They've been doing smaller venues but they can go up to a couple of thousand I think."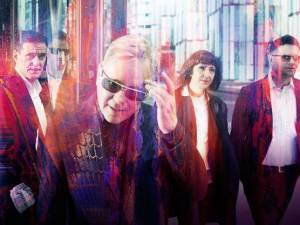 As Stephen points out, visitors to Vivid are spoilt for choice, with so many events happening around them. "If you come to Sydney and you like classical music, you can go to the Conservatorium or you might go to the Opera House and see New Order with the Australian Chamber Orchestra; if you like hip hop, we've got two very big hip hop events. One at Luna Park which has a line-up of performers from all around the country, or you might go to one named Sundays which is another hip hop club. There are so many options. What we're trying to do is deliver those different aspects to people. We've got a lot of bars that are very small and probably, in the main, are out of Sydney but they do great stuff if you want to get amongst it and often they're free. We've got a bar called Freda's and they've got a house band that does tributes. Tribute nights have become quite popular again. They've got three nights, A Tribute to Tina Turner, Tribute to Sade and a Tribute to George Michael, would you believe. And this is a very hip crowd. They're all free events. We've got a bar in the MCA which sits on the harbour. We have a bar upstairs on the top floor which is free to get in. We have Paul Gray who was in a band called Wa Wa Nee in the 80s and he's put together a great band and he's doing a Blue Eyed Soul show with songs from artists like the Doobie Brothers, Jamiroqui… so we've got these things which are free and which cater to different age groups and different musicians as well. It's not just 21 year olds; it's for people in their 40s and 50s who are still making music."
"We've got African music coming to town, and we've got an over-abundance of electronic musicians and that sort of thing. We've got a thing at Carriageworks called Curveball for the kids and, of course, we've got Bjork who's doing her two parties and then she's doing her big digital exhibition which runs for the whole 18 nights."
So it seems that Vivid has something for everyone no matter what your age or musical taste and all of this set against the amazing backdrop of the beautiful city of Sydney, spectacularly illuminated. So now you have a reason to get out and enjoy the city this winter. Rug up and get amongst the action, everyone.
There's way too much happening to tell you everything here so go to the Vivid Music Website and check it all out for yourself. There's bound to be something that takes your fancy…
by Sharyn Hamey
Copyright © Sharyn Hamey 2016.  All rights reserved