I was excited to get stuck into this book by Joe Matera. Backstage Pass is total catnip for rock and music lovers and it doesn't disappoint. With his own extensive musical background (guitarist/music journalist/singer/songwriter etc.), Matera's credentials list is long! It's one thing to work within the music industry but it's another to have the ability to retell the adventures and captivate the audience so that the reader feels that they are there, in some form, reliving these moments along with the author.
Matera is a wonderful story teller. I was engrossed in his journey, loving each page as it moved through interview recaps from musician to musician, venue to venue, then across countries when he was travelling on his own tours. With tales of misunderstood metal gods, like Lemmy Kilmister, to hunky pop idols like Les McKeown from The Bay City Rollers, Backstage Pass gives a great snapshot of situations and personalities across all music genres as they toured within Australia.
As the book progressed from chapter to chapter, I enjoyed the candidness of discussion between Matera and the artist. The interactions felt more personal as he often 'set the scene' for the interview or gig he was about to embark upon. It felt like you were there, quietly observing each scenario.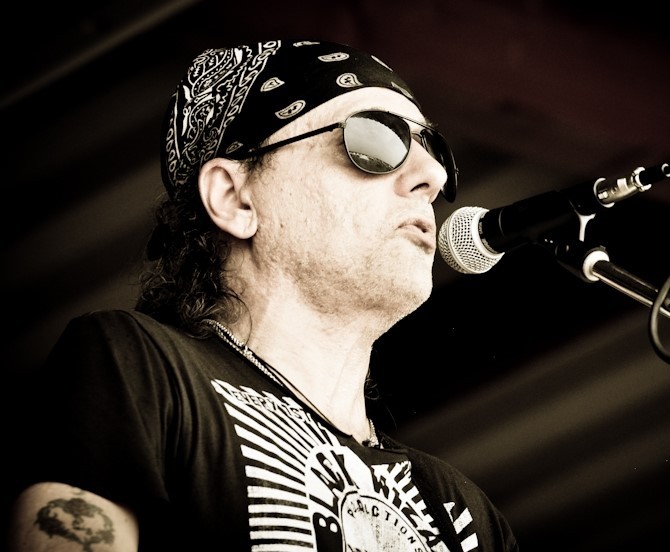 Music and concert lovers in Australia may also relate to the many personally overlapping tours that are covered in Backstage Pass. I found myself thinking 'I saw that tour in Sydney!' and 'I saw that one too!'. This made reading Matera's interview with Yes, during their 35th Anniversary Tour, or Toto's Falling In Between Tour interview (and many more), extra special as we are given a bigger glimpse into what was actually going on in the background of such tours. He describes the hard slog that touring really is and the many cogs that need to be moving in unison so that each tour can work smoothly and be a success. It's no mean feat to pull off a successful tour while keeping the artists consistently on the same page, fulfilling their promotional duties, on top of rehearsals, sound check and jet lag. Matera covers the difficulties and the victories of touring, and achieves a lovely balancing act between divulging many titbits of information without going too far.
Matera's rapport with his many musical interview subjects was also a delight to be privy to. There are so many highlights, including his bond with guitar greats such as Brian May and Joe Satriani, among others, and his interview with the Fifth Beatle himself, Sir George Martin. Varying between pop star extraordinaire, Pink, to 70's Glam Rock Queen, Suzi Quatro, from Nickelback to Steve Harley, there is a story for everyone. Having access to Matera's stories from within our own backyard, here in Australia, is a real treat. I wonder how many more tantalising stories are stashed away in his mental musical vault.
Backstage Pass is a must read for those that don't just love music but who also love to revel in the many high jinks that can occur along the way.  It is a thoroughly enjoyable music book to add to one's collection and warrants its place within any music library. I look forward to reliving Matera's music industry career and scouring its pages once again.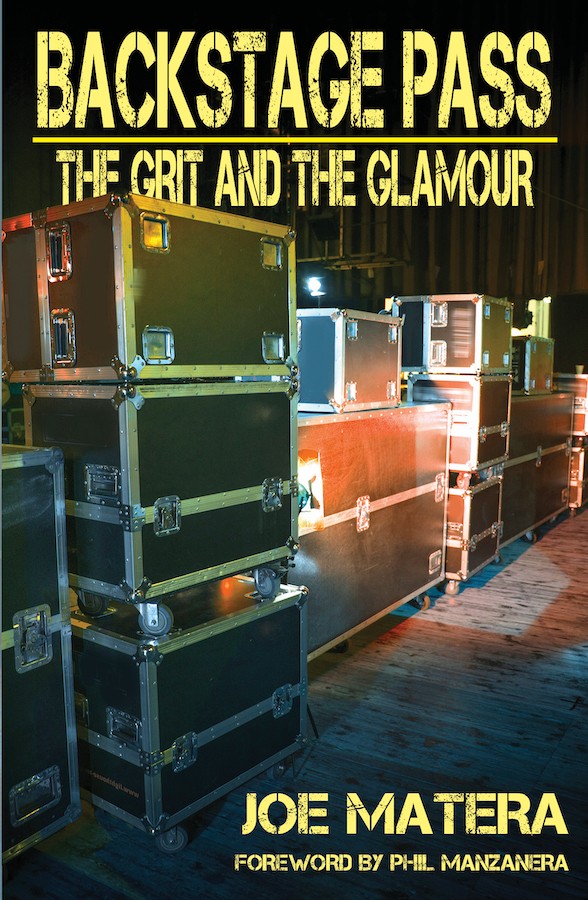 Get your copy at all good bookstores and online at amazon.com.au
Connect with Joe Matera:
 www.facebook.com/joematera 
 www.joematera.com
©  MARINA KNEZEVIC 2022 – All Rights Reserved
Share this post with your friends!
Follow us on Facebook Here