You would have to have been living under a rock to not know this legendary band. My memories of UB40 go so far back that I still get images of my older sister's 45's being thrashed on the old record player. Needle comes up, needle goes back down, repeat, repeat again. Try not to scratch it, can't risk this precious 45 getting damaged… Even my migrant parents knew them, and other older migrant relatives, which is no easy feat as most older migrants of that generation barely gave anyone in 'popular music' a pass. But when that cover of 'Red Red Wine' was released, it was like a wave of 'oohs and aah's' amongst the uninitiated. Who would have thought that singing about Red Wine could have turned even the most hardened of critics? But it did.
Cutting across genres, even though they are reggae, they have always been multigenerational and multicultural.  Just so damn good that their appeal has permanently been borderless. UB40 in every shape and form will always be timeless, and it's very difficult to think of my music collection without them for all these years. A 40 year, and still going strong, legacy is just a phenomenal achievement. Congratulations to everyone in the UB40 family!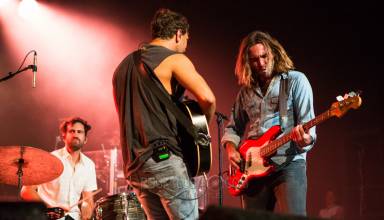 It was no surprise at last night's Sydney's Hordern Pavilion gig that the coolest cats in town would all come out to play for a great night of song and dance. We had the most perfect support act in 'Caravana Sun'. I had no idea young Aussies played reggae over here, and from Cronulla too! Such a talented and happy band, all that was missing were rays of sunshine beaming through the roof. We could have been outdoors on the beach, chilling and soaking it in, the sound of summer and fun. Thanks guys, you were great and the perfect start to our evening. What a match made in heaven for you to be touring with UB40, and what a thrill, we hope to see more of you out there in the scene.
Just watching the UB40 stage prep before the set always gets me excited. Multiple saxophones, trumpet, bongos, drums etc, close to a dozen band members on stage. Then that unique reggae sound kicks in with 'Food For Thought'. The crowd is already very well warmed up, drinks are flowing and butts are moving left, then right, to that well known beat. A UB40 gig is always a non-stop dancing fest and this song so reminds me of my youth, just those first bars, spine tingling. Then once those beautiful harmonies of our next song 'Maybe Tomorrow' conclude, it's 'Come Back Darling' and 'Cherry Oh Baby'. With so many tracks to choose from over the decades, you never know which delights will make it on the set list. By this stage the Hordern is already just one big bouncing floor.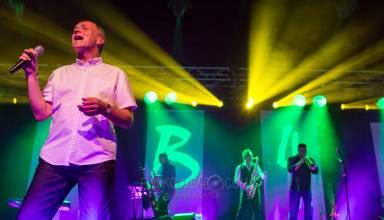 Newer songs like 'Midnight Rider' and 'Blue Eyes Crying In The Rain' continued the sweat session until the familiar 'Sing Our Own Song' takes the crowd way back. Such important lyrics that resonate even today. It was so great to see the many different ages and people grooving during the night. Just smiles and laughs and good times. UB40 always have a way of uniting the people, such a deep and affectionate bond they have formed with their fans across their musical lifetime, it's admirable. Crowd fave 'Bring Me Your Cup' made the setlist on this tour, as well as 'Love Is All Is Alright' and the lovely 'Impossible Love'. I spied a few low hanging special smoke puffs across the dense middle section of the crowd throughout the night, which is standard at these joyous UB40 gigs. Naughty I know, but nevertheless goes with this territory, and I didn't expect anything less from our funky Sydney crowd.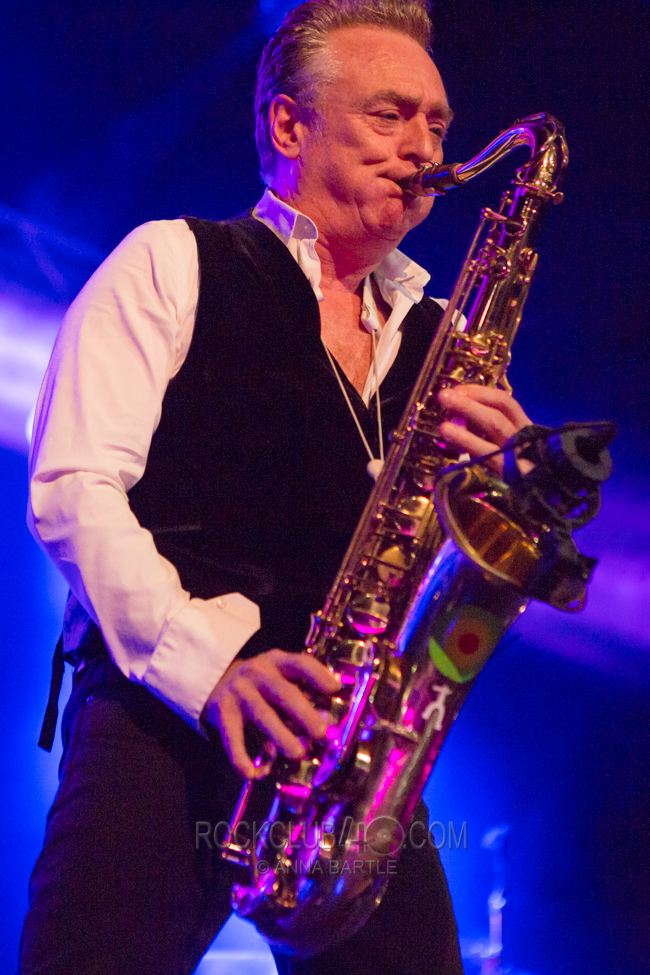 How can you not be on cloud nine with more UB40 songs to dance to like 'Sweet Sensation' and 'I'll Be Your Baby Tonight' which was dedicated to the late Robert Palmer. Just one classic after another with much more to come. I really enjoyed it when the other band members had their moments in the spot light, with Earl's 'Reggae Music' and 'Baby'  and Norman's 'Boom Shaka Lacka'  just adding to the entertainment. A lot of fun with great use of such characters on the stage. As expected, every band member was flawless. Like everyone else, I know these songs backwards and can pick out any 'bit' that isn't right but I can't single out anything other than a totally polished performance last night. Always such a treat to have these guys in Australia. Wonderful music by such talented musicians and singers, thank God they're still touring…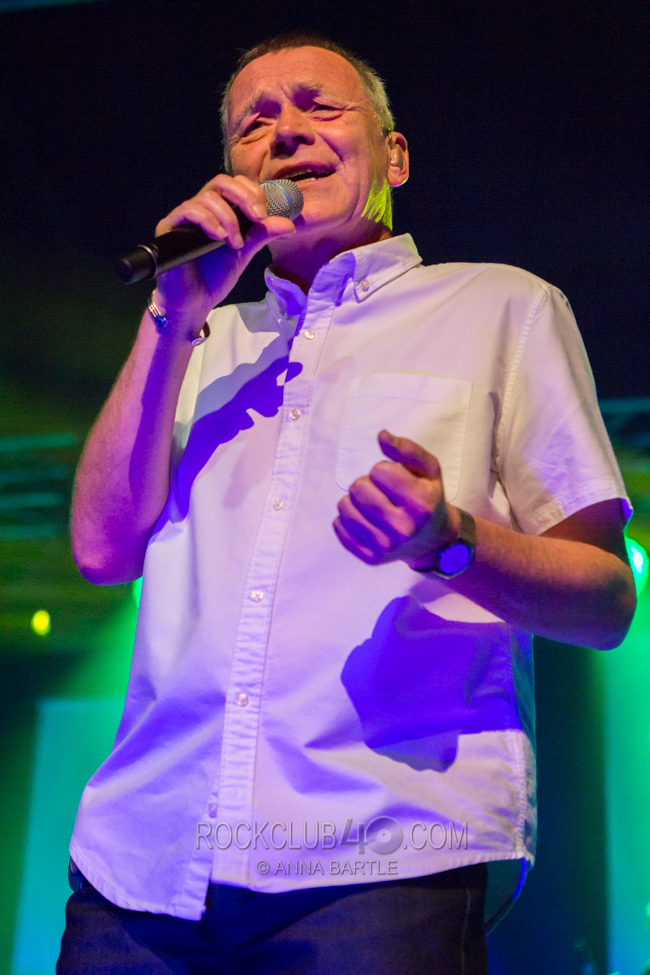 By the time we danced through 'Johnny Too Bad' and another big fave 'Here I Am (Baby Come And Take Me)' began, it was just like one big outdoor party. If the walls came down, we would have been at the best street party you would ever get to attend. Only a UB40 concert goer knows what I'm talking about. This just intensified when I heard singer Duncan Campbell state "You know what's coming next'… and the crowd just loses it. Yes, it's 'Red Red Wine' time and it's my favourite version, the extended mix. All my Christmases have come at once. One of the best cover versions of any song in history, with one of the best raps. Actually, UB40 have some of the best covers of many songs, ever. Quite an accomplishment as so many others massacre sacred tunes.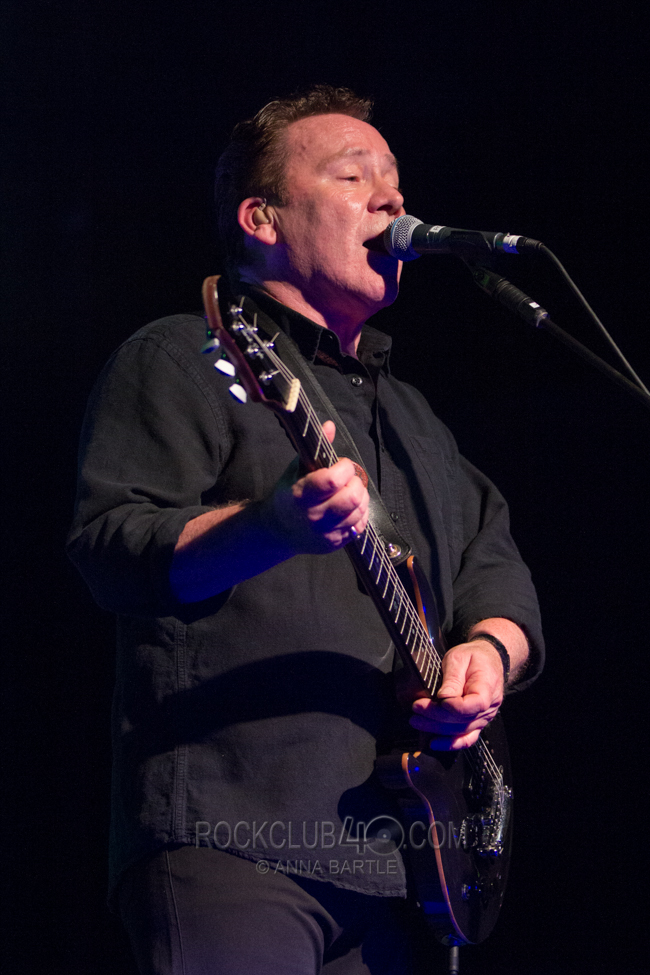 Once the band moved off stage to prepare for our finale, I was thinking that I didn't know which songs to expect in the encore. Way too many in this catalogue to get through in one gig, my mental checklist was in overdrive as I counted how many more songs could be our potential 'night enders'. The Sydney fans weren't budging, this party IS NOT going to end just yet and a massive UB40 chant echoed throughout the venue. Then finally we got our wish, with some more gems including the glorious 'Don't Break My Heart' , 'Kingston Town' and 'Can't Help Falling In Love' rounding out our evening. Another fabulous UB40 concert, I see nothing but smiles and content throughout the crowd and feel the elated vibes as we all make our way out for the night. Everyone is just buzzing. Thanks again UB40, and I don't think it's too early to call a few more tours in the future to possibly push it to 50 years in the biz???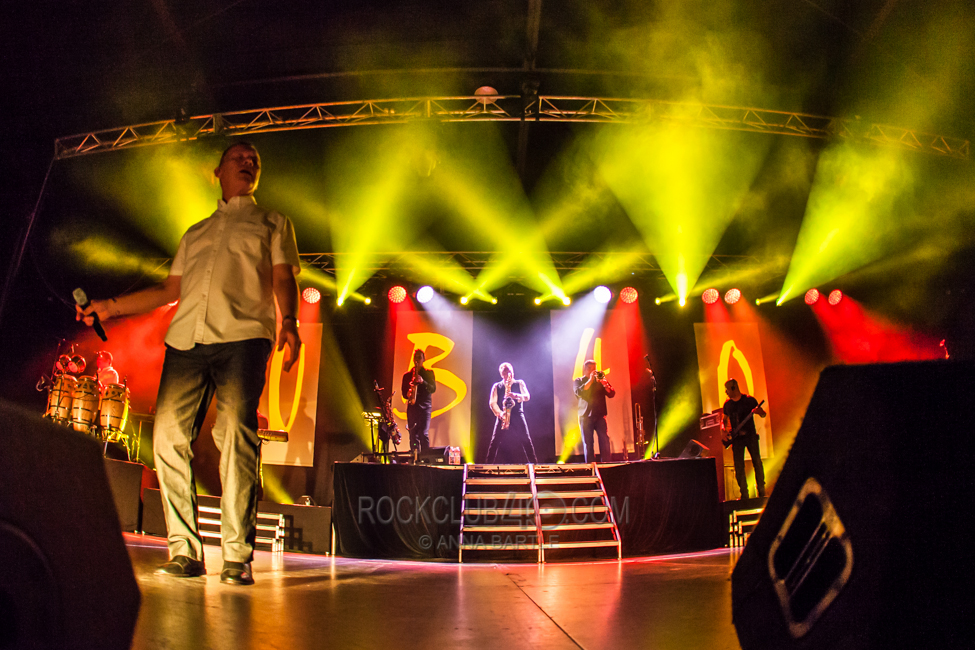 © MARINA KNEZEVIC 2017.  ALL RIGHTS RESERVED.
See our CARAVANA SUN PHOTOS here
Photography by Anna Bartle at rockchique.net

Love this band?  Share this post with your friends!